Maritime middle school, Red Hook, Brooklyn
Fathom maritime middle school for Red Hook in Brooklyn cultivates a choreography around a circulatory core that weaves urban and recreational sides of the site together into contemporary learning environments; some more active, some more passive, some more exposed others more concealed.

Learning spaces accommodate the variety of school activities without recourse to traditional spatial enclosure found within a typical school; each differentiated through its architectural qualities. Light, circulation, porosity, volume and visual connections.

More public areas are situated close to its entrances, to engage the community. Deeper into and further up the building large open spaces give way to smaller, more private and disappointed spaces more suitable for smaller-group activities.
Entrance rendering
Physical chunk model










Physical massing model
Site plan collag
Section drawing
A geometric language derived from early massing experiments, which sought to explores packing shapes.
Employed at different scales, these geometries differentiate the architectural qualities of the building along its axis. It also facilitated the division and partition of these spaces without recourse to tightly-defined program.
Furthermore, the diversity of spatial qualities allows for programmatic differentiation without closing off spaces with doors, leaving each to be more flexibly used for different purposes throughout the day, semester and over the years.
The stairwell of the building creates a central axis around which this differentiation of architectural qualities pivots.
Plan drawing, ground floor
Auditorium render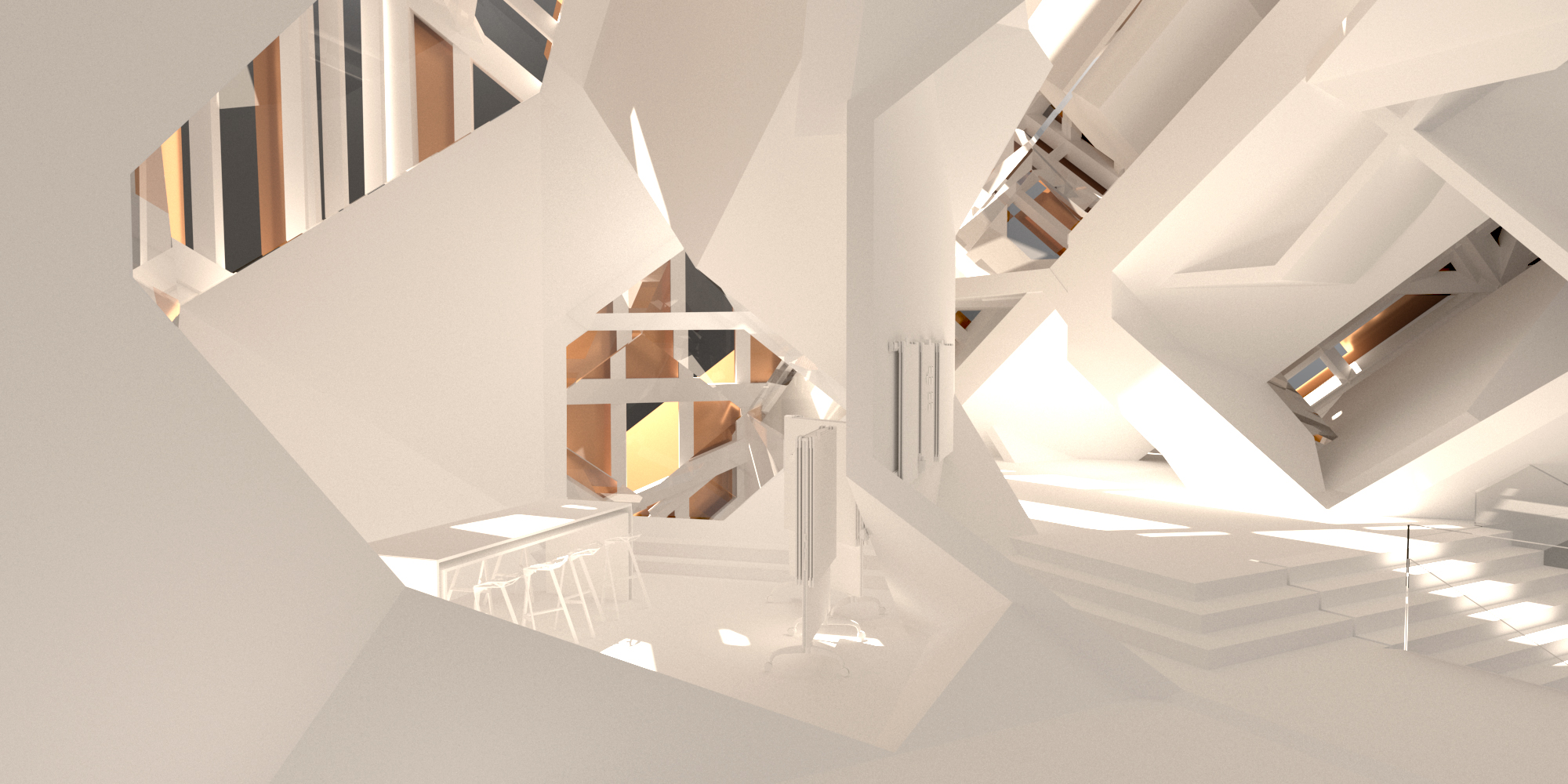 Classroom render